Returns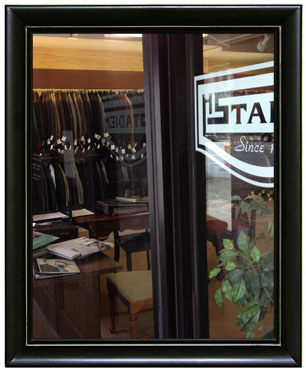 For specific questions regarding shipping & return of your items, please phone H. Stadiem directly at 1-800-682-6803, or email our office at hstadiemoffice@yahoo.com. We are always happy to work with you on your purchase.
Shipping Information
We ship packages using UPS ground. If you need your merchandise to arrive quicker, please call for other option
Shipping within the contiguous United States is normally $7.50. Orders to Alaska, Hawaii, or International orders will be shipped via USPS and will be the actual cost per Priority Mail guidelines.
Return Policy
Altered items are non-returnable.
Worn items are non-returnable unless there is a manufacturer's defect.
H. Stadiem must inspect all returned items to make a determination of manufacturer's defect. This will be at the customer's expense. If we determine that there is a manufacturer's defect, the cost of the item plus shipping costs will be refunded. However, if we determine there is no defect, the merchandise will be returned at the customer's expense.
H. Stadiem thanks you for your business!